You don't need to go to school to learn how to use free tts. And, you also don't need any fancy device or software.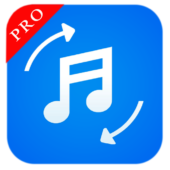 You can turn your written word to voice anywhere anytime using any device. This could be on your phone, tablet, PC, or iPad, as long as it is a digital device and it supports the internet.
You just need to follow the simple guidelines provided and change your settings right, after which you can convert your text to speech and download it.
Step by Step Guide
First of all, you need to have the written document you want to convert. You can either write this on the app once you open it, or you can copy-paste from somewhere else.
Open the app or the site, the first thing you see is the 'text' box. There are also other directions and settings that you will need to adjust to your needs.
Go to the language settings and change it to the language you want, and then select a voice. This could either be a female or a male voice. You can also adjust to the pitch that you want and choose dialect.
Once you are all set, you can now paste or write your text in the 'text' box and hit play. It only takes a few seconds before the text is converted to speech. You can then download it on your device, either in GoogleDrive, DropBox, iCloud, or OneDive.
What Happens to Your Text and Audio in the Site
For safety reasons, once you convert your text to audio, it will only be available in the app or the site for 24 hours. After that the system automatically erases it.
However, once you download it in your device, it's yours. You can have it for as long as you want.